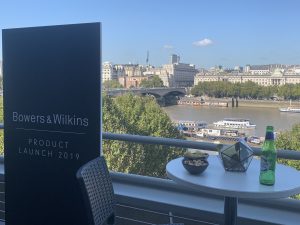 Top audio brand Bowers & Wilkins have introduced a new cutting-edge new range of wireless headphones, inviting you to: "Leave the noise behind and connect on a deeper level". Wireless Headphones help you to create your own slice of personal, immersed space – whether it's while you travel, work or play.  Most headphones either lack the technology know how to enable a true "soundstage" listening experience or prioritise their status as a fashion accessory over sound quality.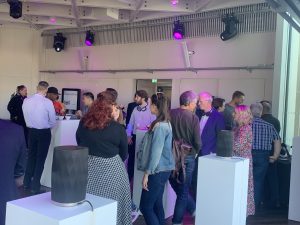 Now, Bowers & Wilkins' world-renowned audio engineers unveiled their newest line of 2019 headphones, marking a 50-year heritage in speaker design and manufacture. Each pair starts with custom-designed drivers developed specifically for each headphone wearing style, from the 43 mm drivers in the top-of-the line Over-Ear PX7, to the exclusive dual hybrid drivers in the sporty In-Ear PI3. "This unique application of our proprietary driver technology, when coupled with the new and cutting-edge Qualcomm aptX Adaptive audio codec creates the most realistic, high-fidelity soundstage of any headphone on the market.
Based on the ultra- low power Qualcomm QCC5100 Series Bluetooth Audio SoCs with the all new aptX Adaptive audio technology experience robust, low-latency, high resolution wireless technology at 24/48 streaming quality. The headphones also include ANC that runs at 16 times the sampling rate to ensure the best performance with no degradation to the audio quality.
The new line includes:  the PX7 Wireless Over-Ear Headphones with Active Noise Cancellation; the PX5 Wireless On-Ear Headphones with Active Noise Cancellation; the PI3 Wireless In-Ear Headphones; and the PI4 Wireless In-Ear Headphones with Active Noise Cancellation. The P14 offers the convenience and security of an in-ear headphone with both superior sound AND Adaptive Active Noise Cancellation. Fast USB-C charging is standard feature along with, and long battery life of up to 10 hours of uninterrupted play on a single charge.  If you are in a hurry, you can get 3 hours of audio playback with a 15-minute quick charge! A really cool feature are the magnetic clips – the earpieces clip together when you take them off, automatically pausing the music. Unclip them and pick up where you left off!
Prices for the PX14 In-Ears start at £269 – check them out, you'll be amazed!