Are brand booths old news?
Returning to IFA as 'thatsmad.com!'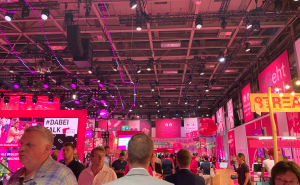 It's been a few years since going to IFA and it was nice to see a fresh look when it comes to layout. Of course, the big brands had their usual stands but this year I noticed something very different. Not only had the setup changed but the general public, with coach loads of students jumping out of the coaches and practically running into IFA with an agenda. They knew exactly were to head, so me and the team followed the crowd.
As soon as we entered hall 21A, we were entering magenta carnage – finding ourselves in a tech festival called 'DABEI TALK'. This festival had everything crammed into one hall from VR, gaming, electric scooters and kitchen appliances. It became clear brands had jumped on the bandwagon, showcasing a showstopper piece within the festival – where the crowds were found.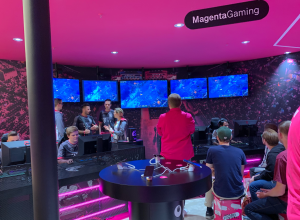 The Dabei Talk festival was the main attraction of IFA, with brand playing catch-up with a game involving collecting sticker. Once the visitors had collected all the stickers, they had the chance to win an 'Amazon Product'. The focus on events and show features begs the question of the purpose of branded booths – undermining the nature of the technology exhibition as its currently understood.
So where is IFA headed? Could it just be a family day out? Kids go to the tech festival, while the parents go to look at fridges… (Oh, and did I mention the festival had a roller rink).