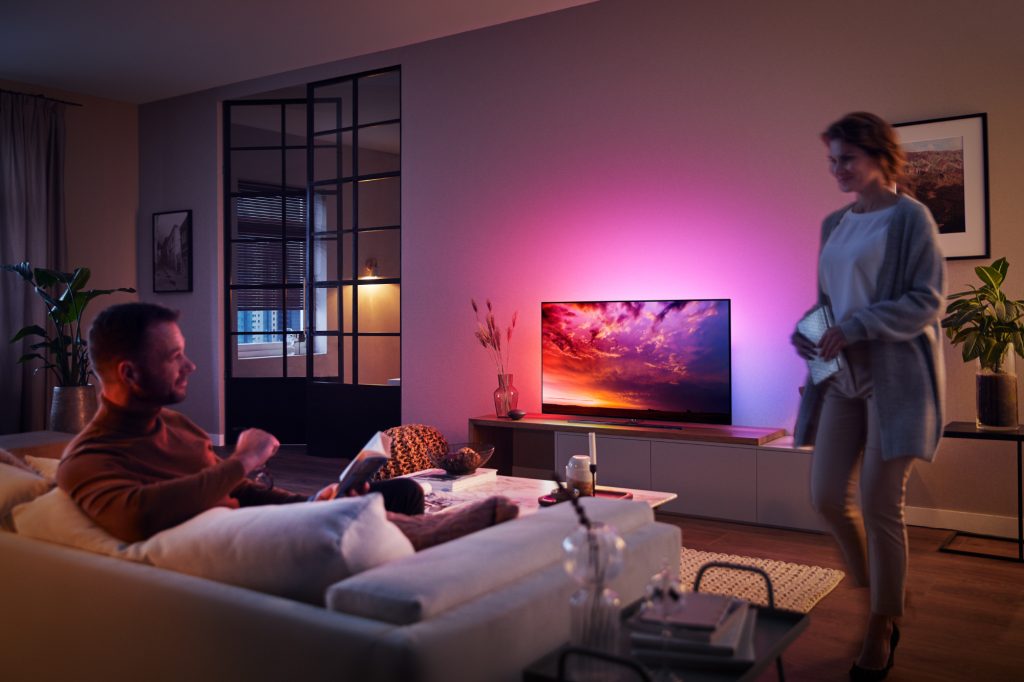 For the third year in a row, the EISA panel of experts has voted Philips' OLED TVs as the best TV buy available. The EISA judges have been selecting the very best sound and imaging products for over 35 years and are unique in being judged by technical specialists from 55 expert magazines from 29 countries around the globe – representing the largest collaboration of tech gurus in the world of consumer electronics.
With its 65" screen and show-stopping audio, Philips' top-of-the-range OLED TV delivers an irresistible cinematic experience. Key to its impact is the Bowers & Wilkins designed sound system, which utilises the brand's bespoke tweeter-on-top technology in conjunction with a left/centre/right driver array to produce dynamic, full-range sonics expanded by Dolby Atmos processing. No other flatscreen TV sounds quite like it.
OLED+ products represent the pinnacle of the Philips range thanks to offering the ultimate in picture quality, from the 3rd generation P5 processor, in combination with outstanding sound from integrated Bowers & Wilkins developed bespoke sound systems. As the Home Theatre TV of the year 2019-2020 the Philips' flagship 65" OLED+984, will be officially launched at the Berlin IFA Show, on the 5th September, and will be available to buy from mid-September 2019.