Yo Cheesy!
A new restaurant will open in London this September, featuring a cheese conveyor belt. Found at street food market KERB in Seven Dials Market, Pick & Cheese will offer guests a choice of more than 25 different cheeses, all presented on a 40-metre conveyor belt. The new concept comes from the team behind The Cheese Bar in Camden, which serves an array of cheese-heavy dishes, including a blue cheese ice cream sundae.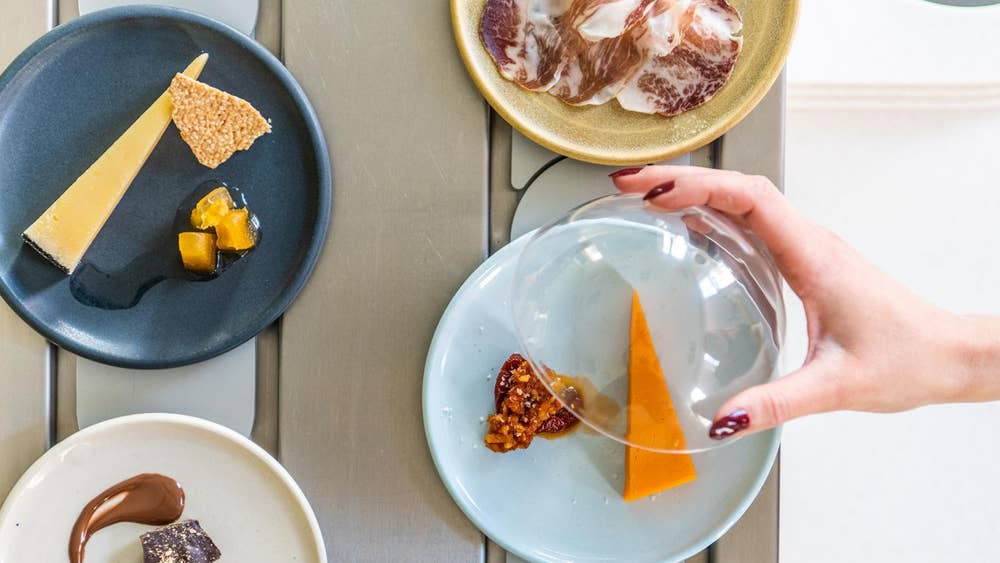 At Pick & Cheese, diners will sit around the conveyor belt (which can seat up to 38 guests), where they will pick up their chosen cheese straight from the electronic track, with the menu featuring an "epic" selection of entirely British cheese from urban producers and farms. Each type of cheese is paired with a condiment, with combinations including fresh ricotta with sherry-infused cherries and coolea with hazelnut brittle. The accompaniments will be delivered to diners on plates, which are colour coded to indicate their price.
As well as choosing cheese directly from a conveyor belt, guests at Pick & Cheese will also be able to indulge in tasting flights, or nibble on charcuterie from Tottenham's Blackhand Food. Meanwhile, a small selection of hot dishes will take their inspiration from sibling site The Cheese Bar and will include grilled cheese sandwiches.
To help wash down all that cheesy goodness, there will be a wine list on hand that champions natural, organic wines. You can also round off your meal with a selection of cheese-flavoured soft serve ice cream, with the restaurant having teamed up with dessert bar Happy Endings to create the likes of Beauvale Blue and Baron Bigod brie.