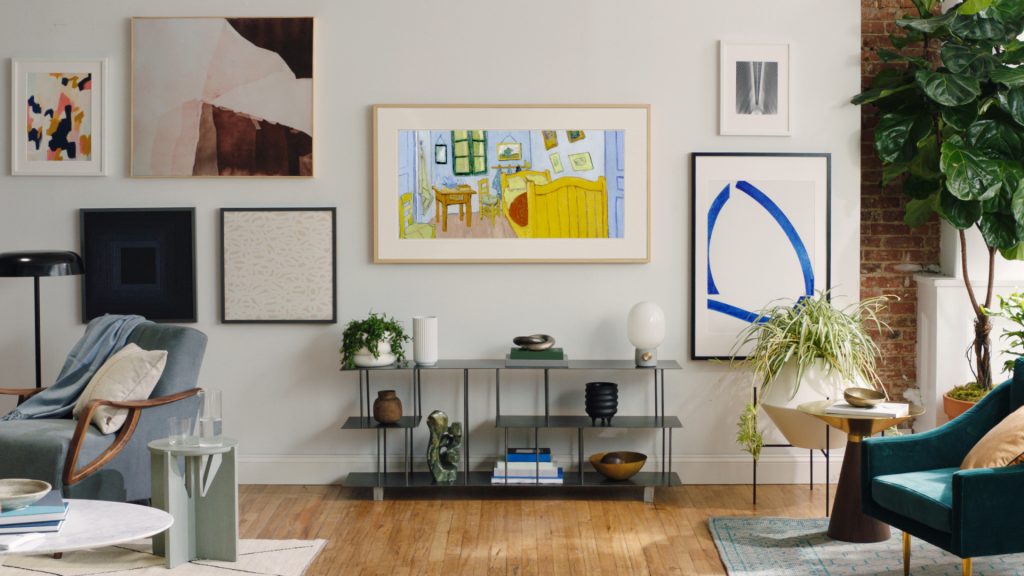 I would like to introduce the new 2019 addition the Samsung Frame.
So what is the Samsung Frame, A picture? A TV? Well, its both. The concept behind the Frame is to have an alternative use for our TV rather than having black screen whilst your TV not in use.
The idea is rather in genius. The TV sits flush against the wall, so from a distance looks exactly like a hanging picture (plus you have the option to have a magnetic frame to attach around the TV to make it that little bit more realistic).
So how do you get a Van Gogh on your TV? This is activated by putting the Frame into 'Art Mode' this allows you to choose from more than 1,000 pieces of artwork as well as the option to upload your on images. The downside to get the 'Prestige' artwork they offer you have to sign up to a monthly subscription costing £3.99, but this does get you access to the TATE, V&A and other collections. (Personally I would upload my own images for free but its down to personal taste)
Not forgetting the TV side of the frame comes with 4K streaming and built in Catch up TV apps.
Retail cost £1299.99 size ranges from 43-inches to 65-inches.